<!—- fim thumb —->
D.P.A. – The Movie | Official Trailer
The first cinematic adventure of the " Detetives do Prédio Azul" was directed by André Pellenz, with screenplay by Flávia Lins e Silva and L.G. Bayão.
<!—- fim item —->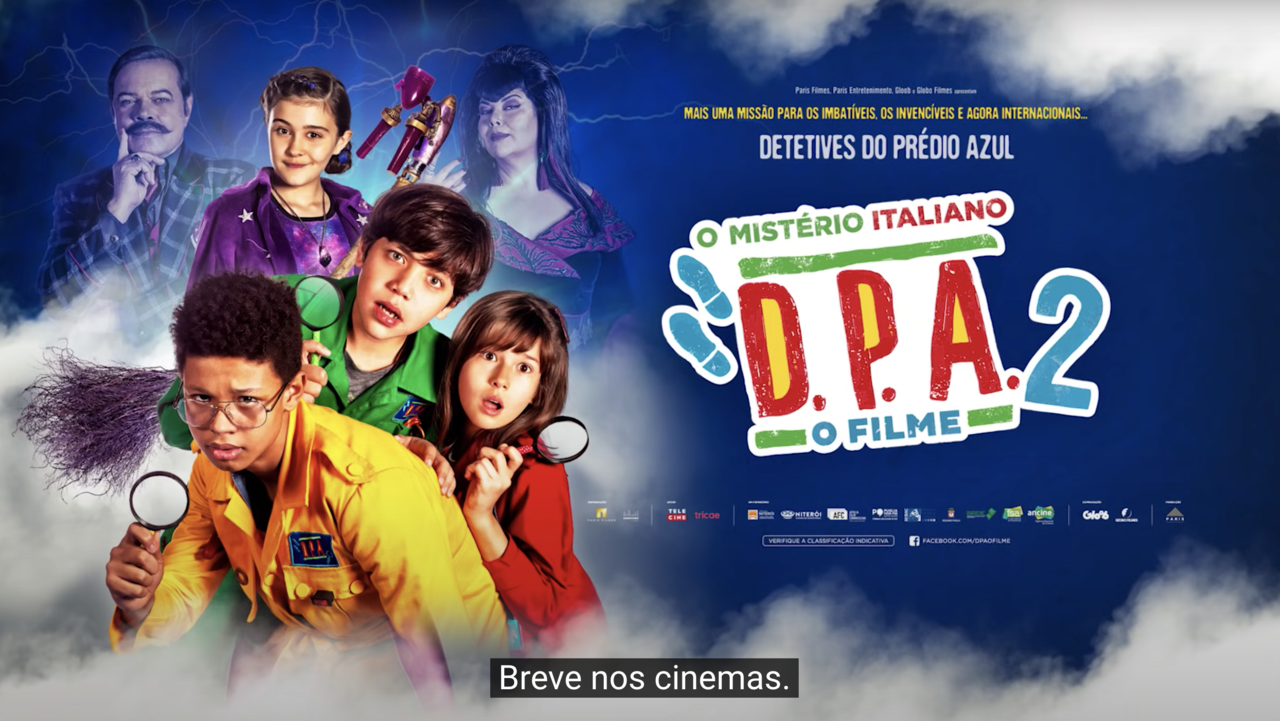 <!—- fim thumb —->
D.P.A. 2 – The Movie – The Italian Mystery | Official Trailer
Next, the detectives ventured to Italy, where they helped save Berenice from the grips of two terrible wizards: Maximus and Minimus. Directed by Viviane Jundi.
<!—- fim item —->
<!—- fim thumb —->
D.P.A. 3 – An Adventure at the End of the World (2020) Teaser Trailer D.P.A. – The Movie | Official Trailer
<!—- fim item —->